Posted by The Persian Knot Gallery on Dec 11th 2021
The Bakhtiari rug featured here is very unique in that the weavers used only the natural organic wool colors without the use of any dyes in weaving the rug. It has a beautiful light brown or camelhair color field with an all-over design. The field contains geometric designs in diamond shape forms throughout.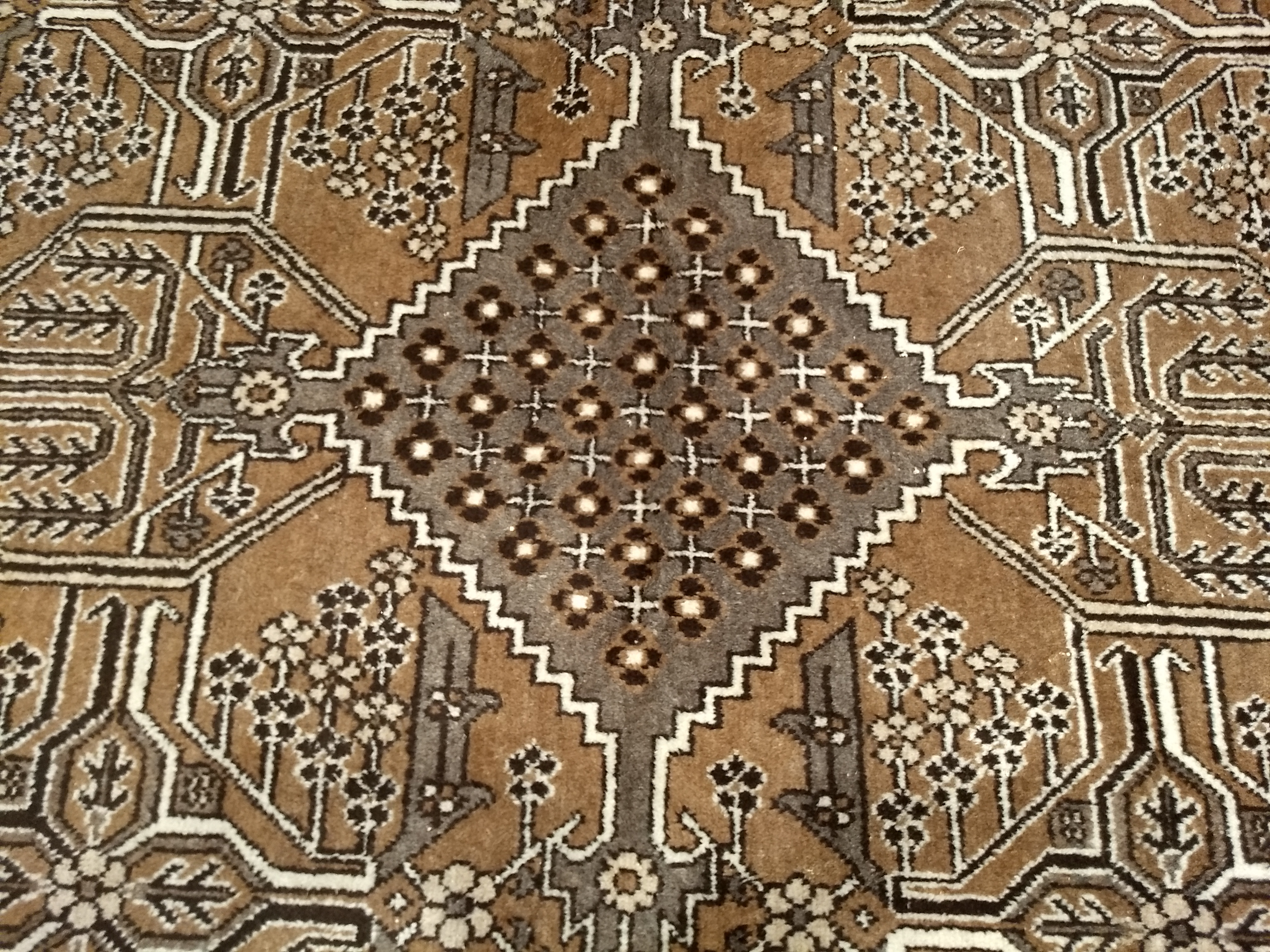 The natural wool colors in the rug include antique white, black, dark gray, and brown. The border has geometric designs set in white color background. The rug is very similar in colors and designs to antique Turkish Oushak carpets from that period.
The Bakhtiari tribes are scattered through Southwestern Persia and are related to the Luri tribes of the Khuzestan region of Persia. They traditionally have had a nomadic lifestyle with seasonal movement to highlands in the summer and lowland grazing pastures in winter. The wool used in their rugs is very fine and they tend to generally have colorful and floral design rugs.
At the Persian Knot Gallery, we believe in reducing our negative impact on the environment. We do this by helping our clients to reduce their carbon footprint by maintaining the rugs that they buy from us.
As our rugs were produced over 75 to 100 years ago and can be used for another 100 years if washed and maintained regularly.

We believe it's a win-win approach: enjoy the beauty of an artisan handwoven rug whose quality and workmanship will provide use and joy for generations while reducing the negative impact on the climate.