Posted by The Persian Knot Gallery on Dec 5th 2021
The Art Deco and Nichols Chinese Rugs were woven in the 1st Quarter of the 1900s have become desirable items in interior design. The design and color of these rugs fall into two categories:
The traditional Art Deco design has a more subdued design and colors similar to the Peking rugs from the late 1800s. The design reminds us of buildings and gardens in Peking's "Forbidden City" and in historic sections of Tokyo, Japan.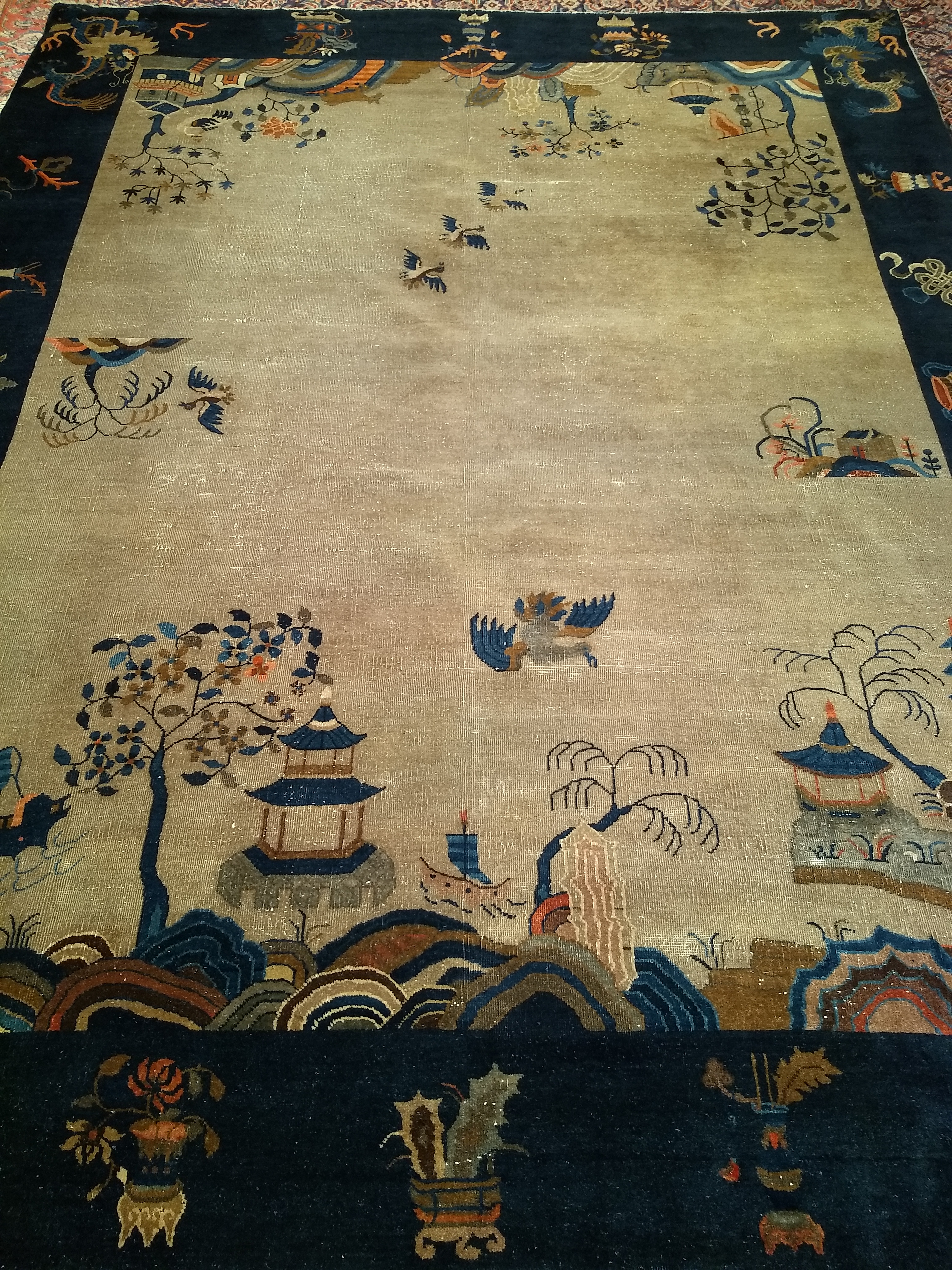 2. The Nichols rugs tend to have much brighter color schemes and more shimmering wool similar to the silk rugs. The color scheme of these rugs tends to be closer to French Aubusson rugs of the 1800s.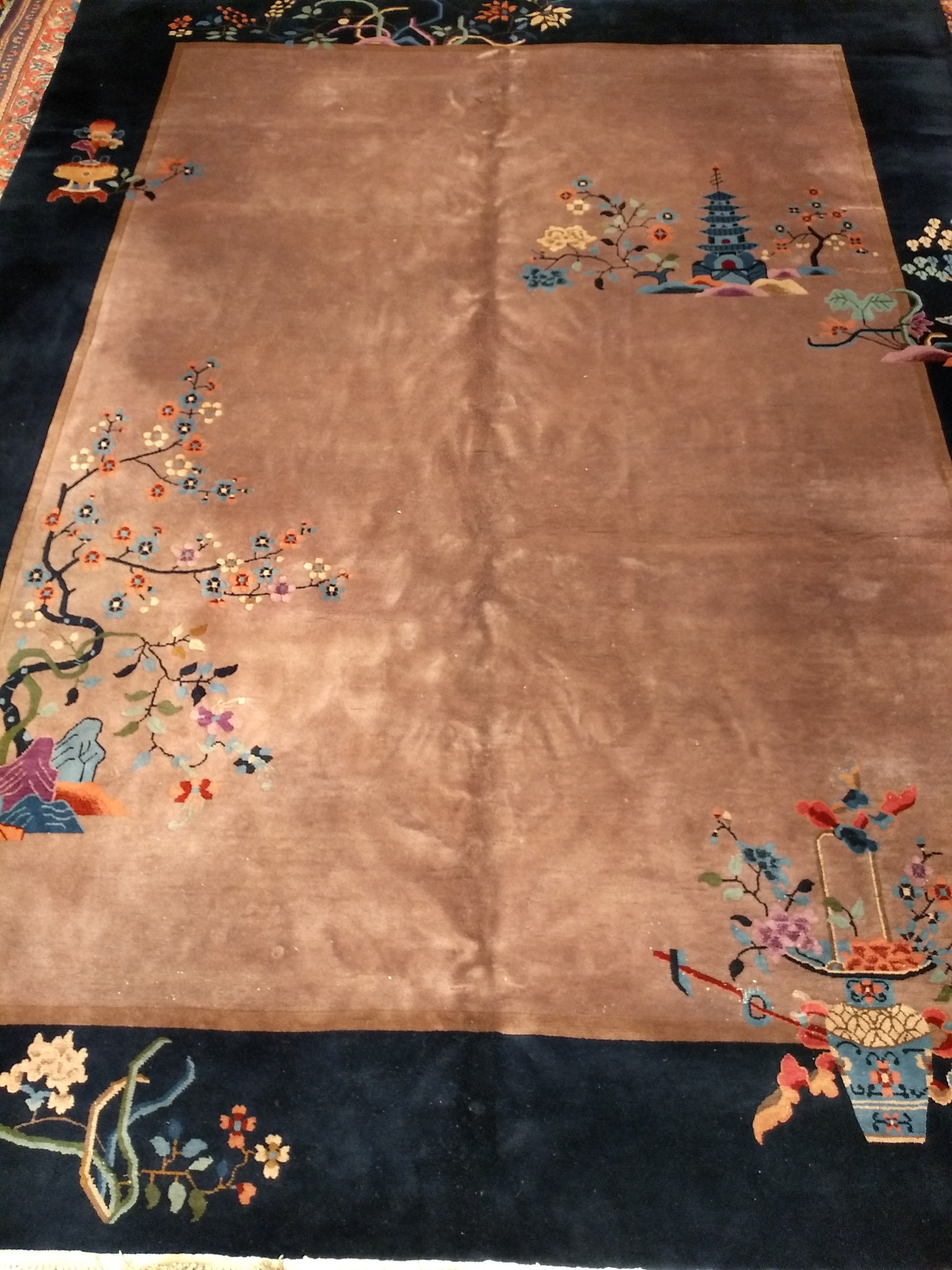 The rugs have a large-scale design format set in an open field. The designs and the color schemes make these rugs wonderful as the foundation in room décor.
We hope you have enjoyed this brief look at some of the items in our Art Deco Chinese Rugs Collection. Let us know your thoughts and questions about these and other items in our Antique Chinese Rugs Collection.

At the Persian Knot Gallery, we believe in reducing our negative impact on the environment. We do this by helping our clients to maintain the rugs that they buy from us. As our rugs were produced over 75 to 100 years ago and can be used for another 100 years if washed and maintained regularly. We believe it's a win-win approach: enjoy the beauty of an artisan handwoven rug whose quality and workmanship will provide use and joy for generations while reducing the negative impact on the climate.