Posted by The Persian Knot Gallery on Nov 26th 2021
Auction of William Clark's Kerman Sickle Leaf Rug
June 5, 2013, Sotheby's New York
The most expensive carpet that has ever been sold was in an auction by Sotheby's. The rug was a Sickle-Leaf, vine scroll, and palmette "Vase" or Tree of Life" design from the golden age of the weaving from, the city of Kerman woven in the 1600s. It was from the William A. Clark Collection at the Corcoran Gallery (now part of the National Gallery of Art) in Washington DC.
The Clark Sickle Leaf Vase Carpet, Kerman, southeast Persia, 16th century. Wool pile, asymmetrically knotted, open left, cotton warps, 3 weft shoots (1st and 3rd wool, middle silk); 1.95 × 2.65m (6'5″ × 8'8″). To be sold at Sotheby's New York, 5 June 2103, by the Corcoran Gallery of Art in Washington DC., Estimate $5,000,000–7,000,000
Four individual collectors competed in an auction to raise funds for the museum conducted by Sotheby's, resulting in a winning bid of $33.8 million and total sale price of over $45 million. It is believed that this piece is now in Doha, Qatar.
Several items in our collection have a "similar" type of design including the Persian Khorassan from the early 1900s.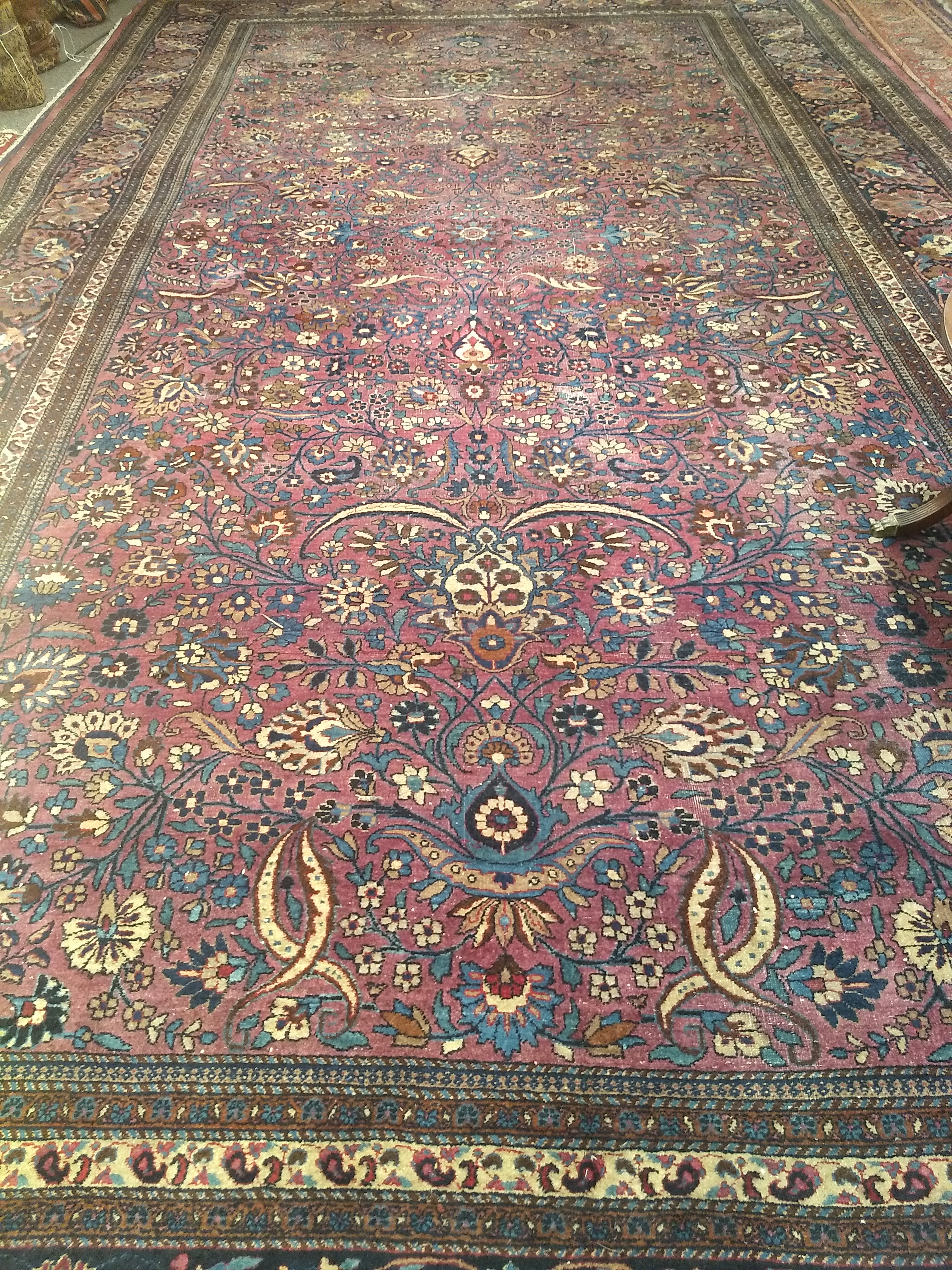 At the Persian Knot Gallery, we believe in reducing our negative impact on the environment. We do this by helping our clients to maintain the rugs that they buy from us. As our rugs were produced over 75 to 100 years ago and can be used for another 100 years if washed and maintained regularly. We believe it's a win-win approach: enjoy the beauty of an artisan handwoven rug whose quality and workmanship will provide use and joy for generations.