Posted by The Persian Knot Gallery on Nov 6th 2021
Most often vintage or antique handwoven rug is handed down from one generation to the next. The majority of the time, the new owner had no idea about the item. We recently had a new client bring a rug that they thought had no value but they decided to do an appraisal to learn more about it. We completed a detailed review of the item and told the client that they had a beautiful Persian Kerman Handwoven rug with a good value. They thought the rug had no value and was put in the bathroom.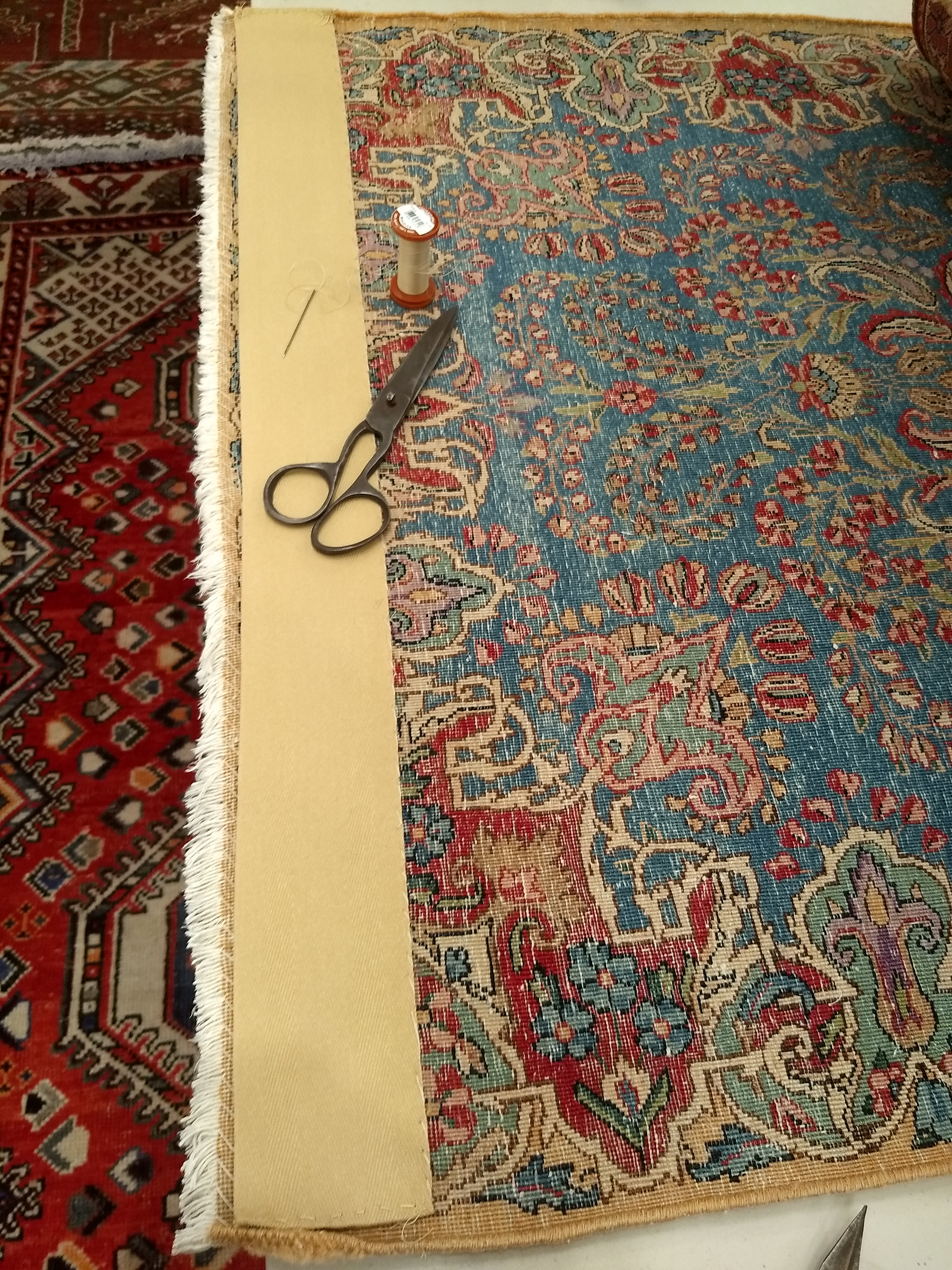 Once they discovered and learned about what they had, they decided to have the rug cleaned. In addition, we told them that the rug had such a unique design and colors that it should be displayed on the wall. We installed a stripe so they can hang the rug. They had discovered and appreciated the beautiful piece that was handed down by a family member. With the professional appraisal, they insured that the next generation would know more and better care for the item.
Here is a Google Review one of our client left about the appraisal and discovering about their heirloom rug:
"Veronica M. (July 2021): "We enjoyed working with Mostafa. His knowledge of our rug (a small Persian rug that had been tucked away after many years) and the dramatic difference his service provided with cleaning and repairs helped reignite our appreciation for its craftsmanship and beauty. Mostafa reminded us that it is an item that, with commonsense care, is meant to be cherished and used. It now has been given pride of place in our home. Thank you, Mostafa!"
At the Persian Knot Gallery, we believe in reducing our negative impact on the environment. We do this by helping our clients to reduce their carbon footprint by maintaining the rugs that they buy from us.
As our rugs were produced over 75 to 100 years ago and can be used for another 100 years if washed and maintained regularly.

We believe it's a win-win approach: enjoy the beauty of an artisan handwoven rug whose quality and workmanship will provide use and joy for generations while reducing the negative impact on the climate.